The Calgary-based startup's clients include the NBA, NHL, and US Open.
Fandom has long been a powerful collective experience. A sea of people sways to the chorus of a number one hit, Trekkies pack a meet-and-greet with Captain Picard, and the home crowd goes wild for a buzzer beater.
But, in a world that increasingly values individualization, treating fans as homogeneous communities leaves something on the table. Dying are the days of mass media and one size fits all; people now expect tailored communications and experiences.
StellarAlgo's Approach to Bespoke Fan Interactions
Enter: StellarAlgo. The Calgary-based startup elevates the modern fan journey by using 5 billion data points sourced from over 200 million fans to create bespoke interactions delivered through email, social media, digital ads, third-party marketing tools, and more.
Their clients, which include Warner Bros. Discovery Sports, the NHL, MLB teams, and the US Open, as well as major sports advertisers like Toyota and SkipTheDishes, see increased engagement, loyalty, retention, cross-channel activation, and, ultimately, revenue. For example, they can use StellarAlgo's machine learning to predict when a fan is primed for an upsell, or splurge on a new jersey.
The Vancouver Canucks used StellarAlgo's platform to identify highly qualified leads from their fanbase. These fans then received an offer to win a Toyota vehicle. Using the platform, the Canucks were able to 5x their conversion rate on the campaign by engaging with a specific group of their fanbase than had they marketed to all their fans.
"Fans are the most passionate customers on Earth. You don't see anybody painting their face to go to their favourite retailer," says Victoria Stephenson, StellarAlgo's Vice President of Finance and Strategy. "Fans have a level of passion beyond any other customer and they're evolving, engaging in completely new ways."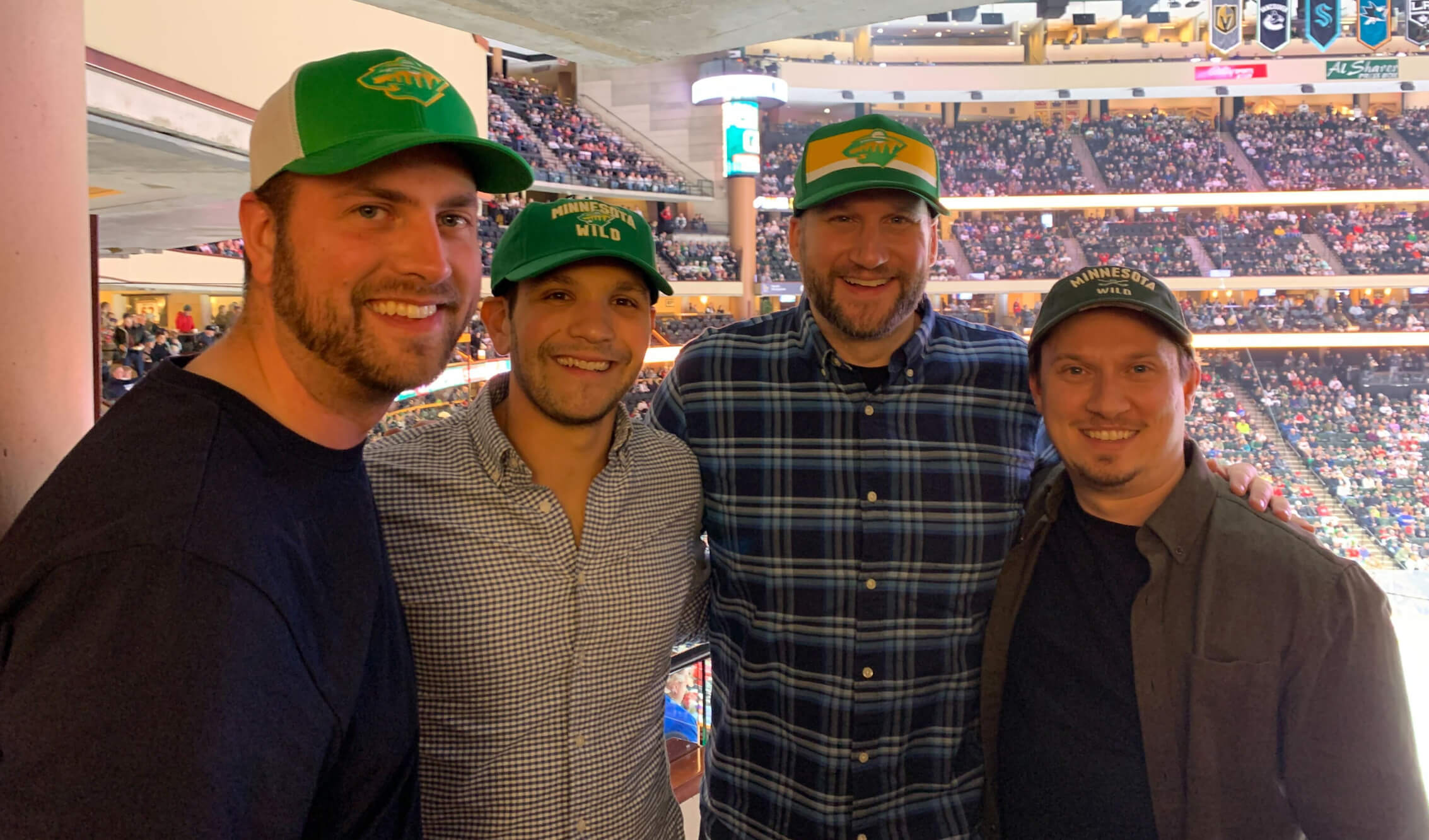 New Fan Engagement Opportunities and NBA's Multiyear Deal with StellarAlgo
One surprising way is that 90 per cent of today's fans will never step foot in a sports arena or concert venue. This makes reaching them on their own terms and turf that much more valuable.
The NBA agrees. The league recently signed a multiyear deal with StellarAlgo to optimize the fan experience across all their franchises. StellarAlgo already had working relationships and a proven track record of success with four NBA teams: the Brooklyn Nets, Portland Trail Blazers, Milwaukee Bucks, and Sacramento Kings.
StellarAlgo's view is that ticket sales only scratch the surface of fandom's true potential. "In today's attention economy, gone are the days of generic transactional touchpoints," says Stephenson.
She points to sports betting, streaming, fantasy leagues, social media, and particularly short-form video as popular new ways sports fans want to connect with their favourite teams.
StellarAlgo's Funding and Growth Prospects
In 2021, StellarAlgo raised $16.5 million in their Series A round led by Carallas Holdings and backed by Newbound VC, ex-Bleacher Report Founder David Finocchio, ex-NBA executive Ben Gumperts, and Sportradar Board Member Hafiz Lalani. The round also included $3.5M in venture debt from RBCx.
"We're in a really good position, because we still have capital on the balance sheet. We've also had a year of over 100% growth, in an industry that's expanding very quickly right now, and then there's our partnerships with the NBA and Warner Bros. Discovery Sports," says Stephenson. "The world changed, for sure, but we're finding companies like us continue to find capital when their business is efficient. There's a huge market potential ahead of us."
Canadian Tech Scene and the Calgary Advantage
Their success proves Canadian startups don't need to relocate to American tech hubs like San Francisco or Austin to compete. "The thing I love most about the Calgary tech community is the support and collaboration that happens. There's a real willingness to provide advice, pay it forward, and help make connections," says Stephenson. "That's what really fosters the innovation and growth we're seeing here."
Alberta has worked hard to retain and attract tech startups over the last few years, and it looks like efforts are paying off. "This is the best place in North America to set up shop. We have the best tax regime, we have access to a very well-educated workforce, we have a great quality of living, and we have a great cost of living relative to other major centres in Canada and the U.S.," Alberta's Technology and Innovation Minister Nate Glubish told CTV News in November.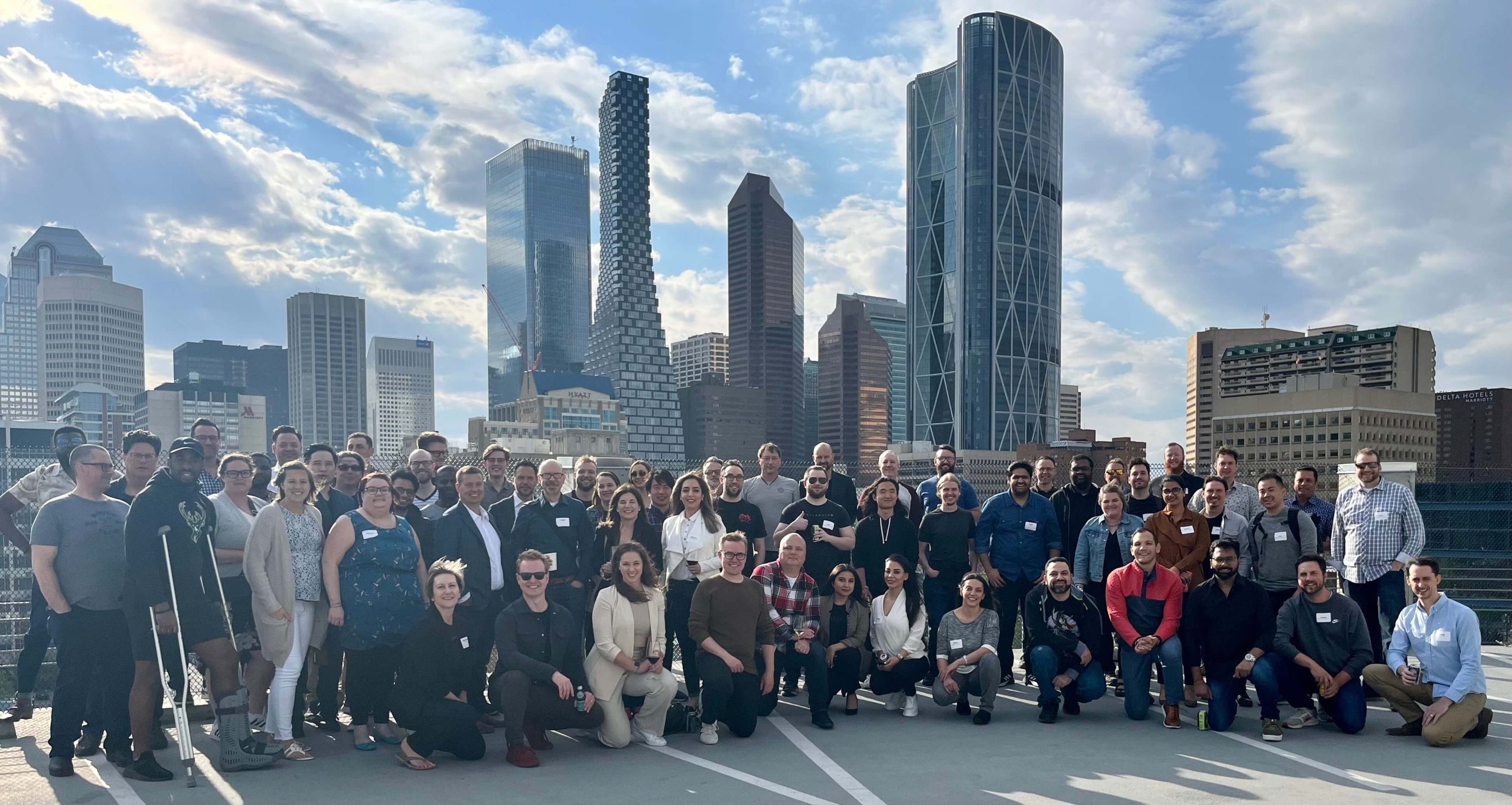 The Role of RBCx in StellarAlgo's Rapid Success
StellarAlgo's relationship with RBCx also contributes to its quick success. It grew organically out of one of its co-founders' personal banking experience with RBC, but, now, Stephenson says the benefits of being a client go well beyond banking: "RBCx has been a really great partner on everything from our everyday banking needs to making introductions to key people who may be able to help us within RBC and beyond."
The Future of StellarAlgo and the Sports Entertainment Ecosystem
So, what's next for StellarAlgo? "We're ambitious and we've got big goals. We really see ourselves at the centre of the entire sports and entertainment ecosystem. We want our platform to be that anchor point for building relationships with the world's four billion fans," says Stephenson. "In 10 years, every interaction with a fan could be funneled through StellarAlgo's platform."
This article offers general information only and is not intended as legal, financial or other professional advice. A professional advisor should be consulted regarding your specific situation. While the information presented is believed to be factual and current, its accuracy is not guaranteed and it should not be regarded as a complete analysis of the subjects discussed. All expressions of opinion reflect the judgment of the author(s) as of the date of publication and are subject to change. No endorsement of any third parties or their advice, opinions, information, products or services is expressly given or implied by Royal Bank of Canada or its affiliates.
RELATED TOPICS
Other articles you may be interested in