The acquisition enables further innovations by RBC to streamline the home buying journey for millions of Canadians, while connecting them with experienced real estate industry professionals


TORONTO, Feb.7, 2023 — Today, Royal Bank of Canada (RBC) announced that it has acquired OJO Canada — the Canadian operations of U.S.-based real estate technology company, OJO Holdings Corp. The acquisition further enables RBC's commitment to support Canadians at every stage in their home buying journey by offering intuitive, digitally-enabled and insights-driven experiences and resources to help them make one of the most important decisions of their lives.
OJO Canada guides consumers through the home journey by providing a customized home search experience, on demand access to a network of industry experts, and the support of financial resources. OJO Canada aims to make the home ownership process more accessible to more Canadians.
"OJO Canada offers a powerful real estate platform that serves as a comprehensive one-stop hub for Canadian home buyers who are looking for a simpler, integrated experience in this fragmented market," says Sid Paquette, Head, RBCx. "We're excited to bring OJO Canada into the broader RBCx portfolio of ventures and look forward to building upon the platform's unique capabilities. In doing so, we remain focused on deepening our relationship with Canadian home buyers and real estate industry professionals, and delivering value-added experiences that eliminate pain points across their complete home buying journey."
The Canadian housing market continues to be impacted by rising interest rates and evolving economic conditions that are creating new opportunities and challenges for Canadian home buyers. In this environment, the comprehensive resources and experience that OJO Canada provides is more relevant than ever as home buyers make one of the biggest decisions of their lives.
"Canadians have aspirations to fulfill their home ownership ambitions, yet they are up against an incredibly challenging housing market. Now more than ever, consumers need a trusted ally to guide them through the home buying and selling journey," said Karen Starns, CEO, OJO Canada. "We see ourselves as that ally. Over the past few years, OJO Canada has grown to become a valuable resource for Canadian home buyers and sellers. We're thrilled to join RBC and accelerate our efforts to help more Canadians realize their home ownership goals."
RBCx entered into a partnership with OJO Holdings Corp. in 2018 to test product innovations in the Canadian market and expanded its partnership in 2021 to pilot launch OJO Canada, a Canadian real estate platform. Less than two years since launching, the platform has seen consistent growth and overall performance in the Canadian market, reaching millions of home buyers.
"This announcement is a testament to the momentum that OJO and RBC have built as partners over the last four years," said John Berkowitz, CEO of OJO Holdings. "It's rare and exciting as an entrepreneur to discover shared values and a vision with one of Canada's largest companies, and to be able to combine the assets and strengths of both organizations. RBC is bringing the amazing talent, culture, and award-winning technology of OJO Canada in-house, and the team joining RBC benefits from its scale and market position."
While the financial terms of the deal will not be disclosed, OJO Canada will be an RBC-owned company. It will complement a comprehensive portfolio of existing ventures within RBCx to support Canadians as they find, rent, buy, move into, and maintain a home. These ventures include MoveSnap, Smart Reno and GarbageDay.
For more information about OJO Canada, visit www.ojo.ca.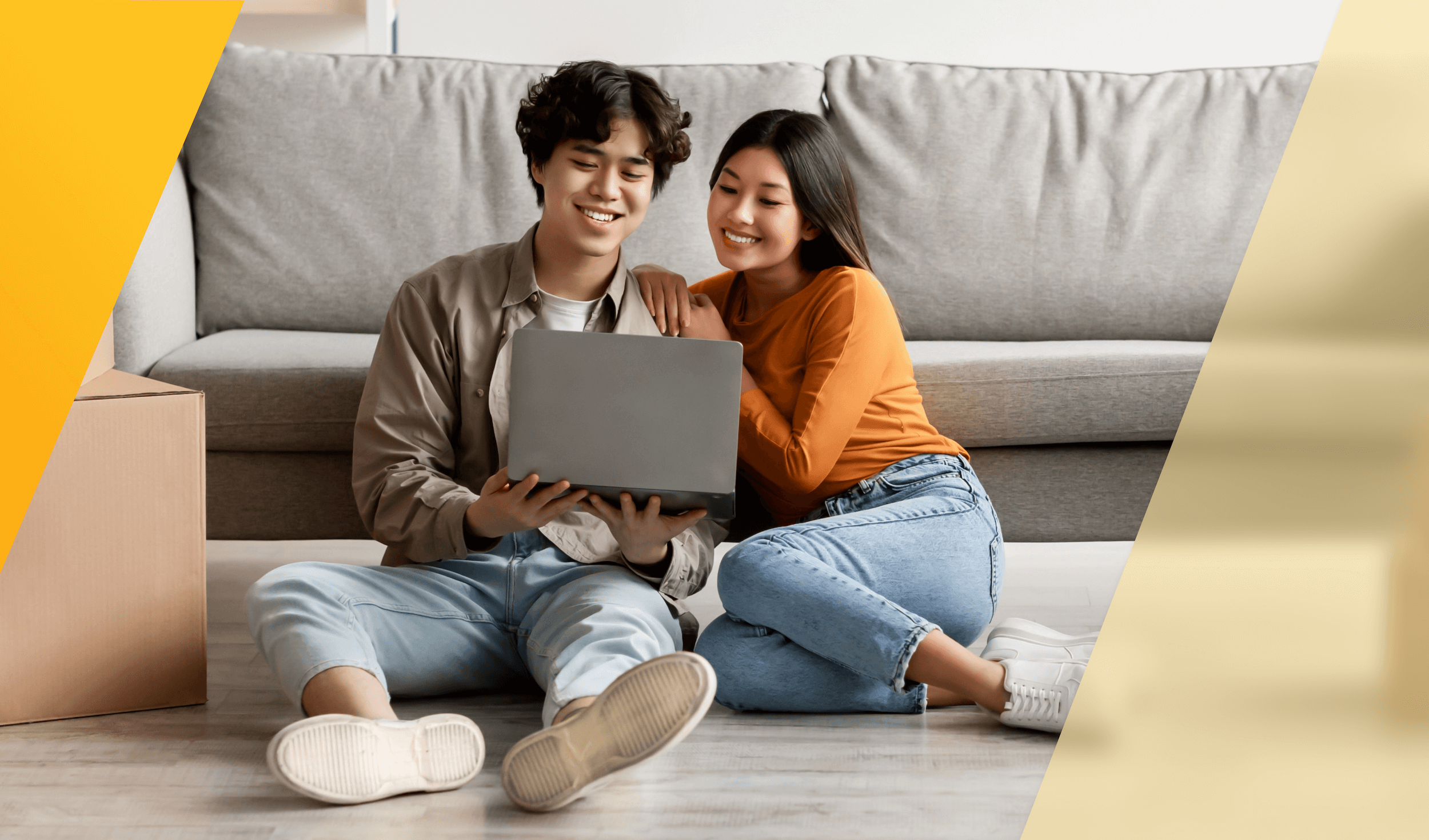 Caution regarding forward-looking statements
This press release contains forward-looking statements within the meaning of certain securities laws, including the "safe harbour" provisions of the United States Private Securities Litigation Reform Act of 1995 and any applicable Canadian securities legislation, with respect to RBC's beliefs, plans and expectations. Forward-looking statements in this press release may include, but are not limited to, statements with respect to plans for the operation of OJO Canada, our strategies or future actions, and our objectives and commitments. The forward-looking information contained in this press release is presented for the purpose of assisting holders of our securities and financial analysts in understanding the transaction and may not be appropriate for other purposes. Forward looking statements are typically identified by words such as "believe", "expect", "foresee", "forecast", "anticipate", "intend", "estimate", "goal", "commit", "target", "objective", "plan" and "project" and similar expressions of future or conditional verbs such as "will", "may", "might", "should", "could" or "would".
By their very nature, forward-looking statements require us to make assumptions and are subject to inherent risks and uncertainties, which give rise to the possibility that our predictions, forecasts, projections, expectations or conclusions will not prove to be accurate, that our assumptions may not be correct and that our actual results may differ materially from such predictions, forecasts, projections, expectations or conclusions.
We caution readers not to place undue reliance on these statements as a number of risk factors could cause our actual results to differ materially from the expectations expressed in such forward-looking statements. These factors – many of which are beyond our control and the effects of which can be difficult to predict – include, but are not limited to: the possibility that the anticipated benefits from the transaction, such as complementing our portfolio of existing ventures within RBCx are not realized in the time frame anticipated or at all as a result of changes in general economic and market conditions, interest and exchange rates, monetary policy, laws and regulations (including changes to capital requirements) and their enforcement, and the degree of competition in the geographic and business areas in which RBC currently operates; the possibility that the business of OJO Canada may not perform as expected or in a manner consistent with historical performance; our ability to cross-sell more products to customers; material adverse changes in economic and industry conditions; general competitive, economic, political and market conditions; and other risks discussed in the risk sections of our 2022 Annual Report which outline certain key factors and risks that may affect our future results and our ability to anticipate and effectively manage risks arising from all of the foregoing factors.
We caution that the foregoing list of risk factors is not exhaustive and other factors could also adversely affect our results. When relying on our forward-looking statements to make decisions with respect to us, investors and others should carefully consider the foregoing factors and other uncertainties and potential events. Material economic assumptions underlying the forward looking-statements contained in this press release are set out in the Economic, market and regulatory review and outlook section and for each business segment under the Strategic priorities and Outlook sections in our 2022 Annual Report.
Any forward-looking statements contained in this document represent the views of RBC only as of the date hereof. Except as required by law, RBC does not undertake to update any forward-looking statement, whether written or oral, that may be made from time to time by us or on our behalf.
About RBC
Royal Bank of Canada is a global financial institution with a purpose-driven, principles-led approach to delivering leading performance. Our success comes from the 95,000+ employees who leverage their imaginations and insights to bring our vision, values and strategy to life so we can help our clients thrive and communities prosper. As Canada's biggest bank and one of the largest in the world, based on market capitalization, we have a diversified business model with a focus on innovation and providing exceptional experiences to our 17 million clients in Canada, the U.S. and 27 other countries. Learn more at rbc.com.
We are proud to support a broad range of community initiatives through donations, community investments and employee volunteer activities. See how at rbc.com/community-social-impact.
About RBCx
RBCx powers bold ideas, founders, and technology companies. We know building great businesses takes more than just finance, which is why our four pillars – Banking, Capital, Platform, and Ventures – combine to make us the go-to backer of Canadian innovation. We use our deep expertise to support businesses of all sizes and stages, and leverage RBC's extensive experience, networks, and capital to solve tomorrow's big problems.
About OJO
OJO is an Austin-based real estate technology company guiding more people to successful home ownership. The company's platform for buying, selling, and home ownership meets people wherever they are on their journey, offering personalized guidance every step of the way. Through a bespoke combination of people and technology, OJO cultivates a deep understanding of individual needs and preferences, matching people with the right tools and trusted providers to equip anyone to unlock the abundant benefits of home ownership.
For more information, please contact:
Yuri Park, Corporate Communications, RBCx, Yuri.Park@rbc.com