Did you know that, according to recent studies, graduates that have held a job related to their field of study are more likely to find full-time work within three months of graduating than those who held unrelated jobs? This is why Prepped and Magnet are partnering to help students kickstart their careers and improve their chances of landing the jobs they actually want.
Collaborating to help more students land jobs
Prepped's digital platform, which utilizes the science of effective job search, helps students build specific skill sets empirically linked to more successful job search outcomes. Magnet is a digital platform founded at Toronto Metropolitan University (TMU) that connects individuals to job opportunities as well as tools, resources, and news updates to help navigate a changing labour market. Joining forces is a natural fit to help students more easily find open job positions and get the support they need to help improve their chances of getting hired.
As part of the three year collaboration, 16,000 students will get access to Prepped's full suite of exercises and tools through Youth Boost, a new initiative that helps young job seekers build in-demand skills, strengthen job search strategies, and make informed career decisions. This includes interactive exercises to build an elevator pitch, as well as feedback tools to help improve a resume, tailor it to individual job postings, and practice responding to common interview questions. Through these exercises, students will build the confidence to put their best foot forward while job searching.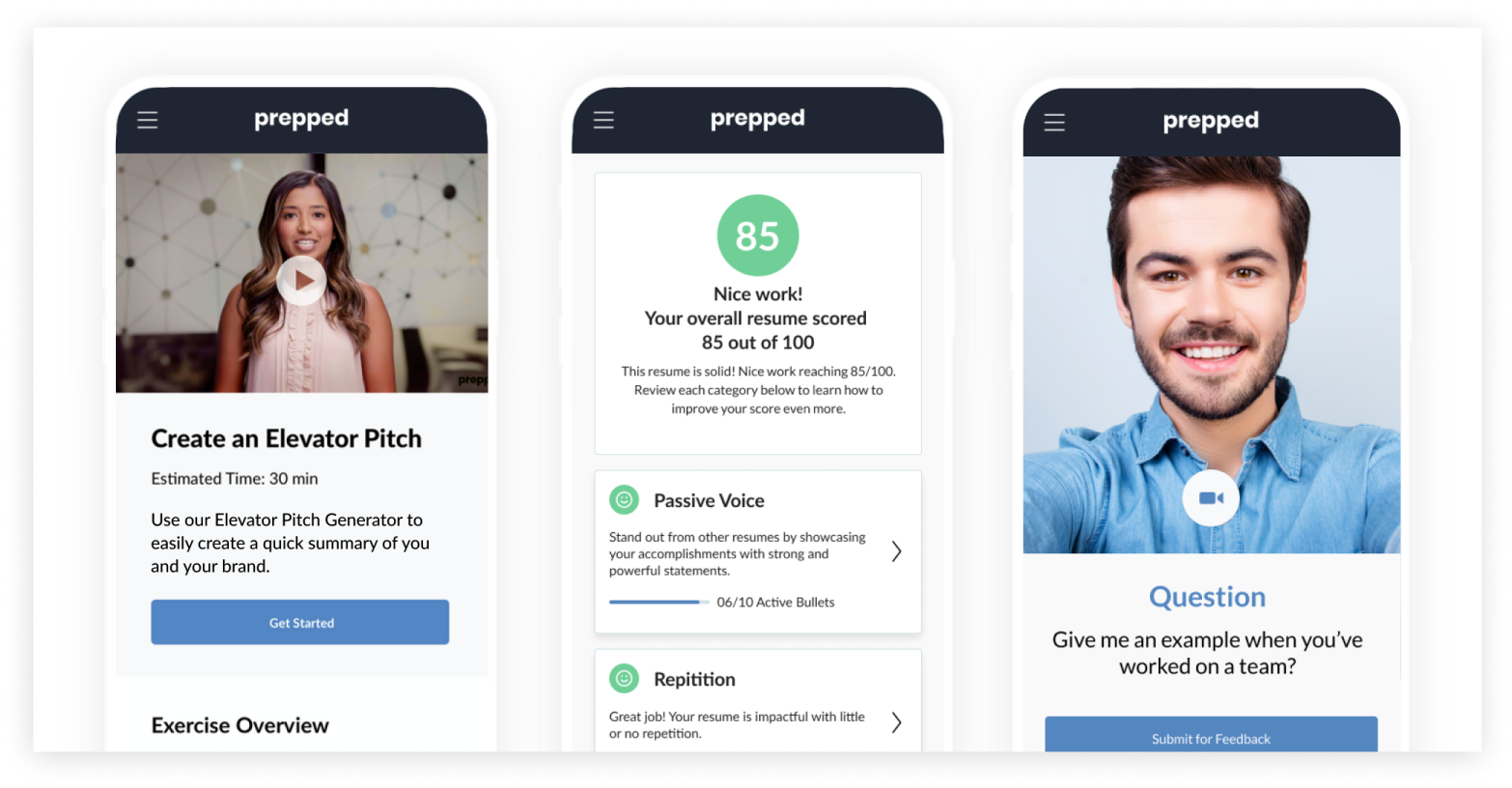 "Magnet proudly powers a range of projects and programs with partners across Canada, all with the common goal of removing barriers to opportunity. For many youth, understanding how to stand out to employers and navigate the job search process remains a significant barrier. That's why we're proud to partner with Prepped so that youth across Canada have free access to tools that break an overwhelming process down into simple steps," says Magnet's Executive Director Mark Patterson.
It's free for students to create an account on Youth Boost. Once in the portal, students can improve their resume and interviewing skills ahead of applying for the placements available through the Canadian Digital Adoption Program (CDAP), a national program that helps small and medium-sized enterprises (SMEs) adopt new technologies. Through this powerful partnership, students not only gain valuable work experience, but also learn effective job search skills that will help them throughout their careers.
However, Prepped knows there's more that can be done to support young job seekers. "We recognize that there are a lot of factors that impact a student's ability to land their dream job and that's why we feel it's important to work closely with career educators, post-secondary institutions and employers to help more students get hired," says Erin Godard, General Manager at Prepped. This is why Prepped recently expanded to support career educators through partnerships with Canadian colleges and universities, as well as with the Canadian Association of Career Educators and Employers (CACEE).
In addition to Youth Boost, Magnet and leaders from Canada's Sikh Community recently launched the Youth Newcomer Jobs Portal, which provides resources to youth newcomers from the Sikh Community and beyond to find opportunities and define their journey in Canada.
Prepped is an RBCx Venture, and is excited to add to RBC's long-standing relationship with Magnet, who has been a key partner in RBC's ongoing mission to help students build successful futures.