Mydoh is on a mission to help parents raise money-smart kids, complementing RBC's commitment to developing consumer products that empower parents to teach their kids the right money habits. We are proud to announce that Mydoh and RBC Ventures were recently named the North American winner of the 2021 Gartner Eye on Innovation Award for Financial Services. Please see below for the official press release and join us in congratulating the entire team!
---
Gartner Announces Winners of the 2021 Eye on Innovation Award for Financial Services for the Americas
Gartner Recognizes Financial Services Organizations for Innovative Use of Digital Technology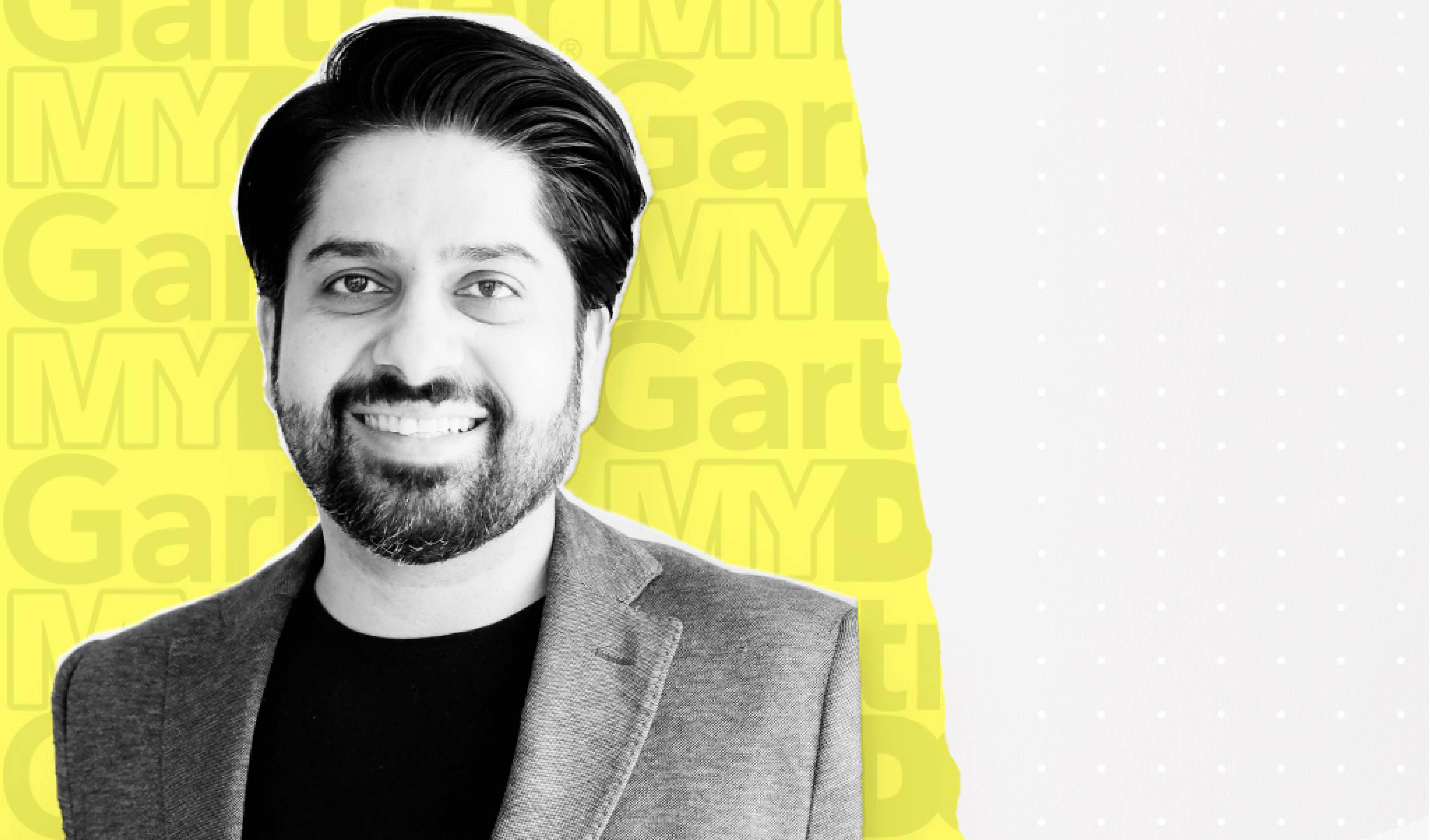 Gartner, Inc. has announced the winners of the 2021 Gartner Eye on Innovation Award for Financial Services in the Americas region. The award recognizes innovative use of digital technology-enabled capabilities, products or services to highlight "best-in-class" financial industry initiatives launched within the past 12 months.
The finalists presented their case studies during a special virtual event on October 21. RBC Ventures was selected as the regional 2021 Gartner Eye on Innovation Award winner by a poll of industry peers during the virtual event. Symetra was also named as a winner.
Regional Winner:
RBC Ventures (Canada) – RBC Ventures' Mydoh is a digital app with a Visa prepaid Smart Card that helps kids learn and practice money management while giving parents transparency and oversight. With the Mydoh app, kids and parents get two different experiences customized for their use: kids gain real life money skills for the cashless and digital economy, and parents can coach, guide, or just keep an eye on things. Parents can also send money to kids, view their balance and spending, start real-time conversations, set up allowance and chores and pay kids through an automated weekly 'Pay Day'. As of September 2021, 66% of all kids and 49% of all parents who have the app are active users. In addition, results show that if a user adds just $1 to their account, the odds of them using Mydoh beyond 30 days goes above 85%.
Additional Award Recipients:
Symetra (USA) – With the launch of SwiftTerm Term Life Insurance in June 2021, Symetra realized an opportunity to make life insurance easier to understand and buy. Targeting 25- to 45- year-olds, SwiftTerm aims to deliver a simplified, competitively priced, end-to-end digitally native experience. Each application drives a unique underwriting experience that allows qualified customers to buy up to $2M of coverage in less than 25 minutes. Once approved, the digital experience continues with e-signature, e-payment, e-delivery and e-support. The SwiftTerm platform is modeled as a microservices-based event-driven architecture. It includes 80+ auto-scaling RESTful API's, a centralized API plane for all transactions. The platform can ingest and publish millions of events and is built using a fully automated CI/DI platform that includes DNS, domains, and certificates. This real-time distributed system is powered by 16+ SaaS providers.
Finalists:
Nationwide (USA) – Nationwide's Visualize Your Retirement helps participants picture how sound financial planning can enhance their post-retirement adventures. Through the use of positive messaging and by displaying attainable financial goals, Nationwide seeks to boost user contributions to their retirement plans. Using five augmented reality (AR) videospheres that display beach vacation, RV, desert, hiking, and snowboarding, the company showed 'moments that matter' allowing users to feel connected to loved ones and better understand the benefits of saving for retirement. For Nationwide, this is the first direct to consumer AR experience that launches within the application and built using: HTML5, 360 Panoramic Videos, 3D Assets, WebGL. Nationwide members who viewed the AR experience were 3.2 times more likely to make a contribution change that is $23 higher on average than members who did not participate in the AR experience.
Nuveen / TIAA (USA) – Nuveen developed the AI XPLORER platform, which uses open-source technologies and cloud infrastructure to enable scalable AI experimentation and data research. Over 10 teams with over 100 users currently use the platform to rapidly develop revenue generating models and products based on more than 400 machine learning libraries. With this platform, they create advanced analytics capabilities and publish them with one click. AI XPLORER is unique platform that combines open source and cloud and features scalable infrastructure, connectivity to data sources, integration with other tools and one-click publishing of results with stakeholders. The platform has saved $1.5 million (about 10-15 thousand per user) on vendor costs and has achieved 97% improvement in experiment time.
Marsh (USA) – The international brokerage and risk management company has developed Space Intelligence, a digital platform that revolutionizes the space insurance industry. The platform has transformed unstructured premium, exposure and claims data into a new analytical product and service available to all space hubs. Marsh's broking teams are well-versed in where and when a satellite might face issues, which manufacturers have best success rates, which launch vehicles provide the best chance of achieving orbit, all of which enhances risk management and offers benchmarking. Reporting has been reduced from 5 days to 5 seconds and allows for live interaction with clients and the platform has already contributed $2 million worth of new business with both new and existing clients.
American Family Insurance (USA) – AmFam's MilesMyWay is the first mileage-based earned savings program powered by mobile telematics. It allows drivers to know exactly how much they pay every month, while still paying insurance by the mile. MilesMyWay targets those who drive less than 8000 miles per year, offering monthly cash back, calculated using mileage bands. Using an app and a small wireless sensor fixed to the vehicle windshield, the insurer can precisely calculate the mileage, which is then converted into earned savings or cash back applied monthly. This allows drivers who drive less to pay less, puts them in control of their premiums, and enables fairness in rating. The initial state launch in Arizona has resulted in one third of customers earning at least $20 per month in savings, adoption rates two times greater than expected, customer retention above 80%, and close rate two times of traditional business.
The Eye on Innovation Award Process
Award submissions were assessed using a robust and dynamic framework to ensure that the assessment process is pertinent and objective. The Gartner Awards Framework (GAF) is used as a structured model of assessment that enables participating organizations to be benchmarked against world-class performance standards. The GAF consists of specialized assessment modules pertaining to the evaluation criteria for each of the submissions.
The identification of a Gartner award winner or finalist is not an endorsement by Gartner of any company, vendor, product or service.