In collaboration with the Canadian Mental Health Association (CMHA), Mydoh announces its first initiative in its commitment to give back to Canadian youth
TORONTO, May 9, 2022 — RBC Ventures', Mydoh in collaboration with the Canadian Mental Health Association (CMHA) has launched the first of many youth mental health initiatives with its #MydohChoreChallenge. The month-long challenge launched National Child & Youth Mental Health Day on May 7, and will run until June 7.
To enter the challenge, parents can task their kids with a chore and post a picture or video using the hashtag #MydohChoreChallenge on Instagram. For every post, Mydoh will donate one dollar to CMHA, helping to support its mission to deliver provincial mental health programs, further equitable access to services, and champion the reduction of mental health disparities in our communities.
The impacts of the pandemic on Canadian youth continues to be more negative than positive, with social life and mental health being the most negatively impacted. RBC Future Launch's recent Youth Outlook Study, found that:
About one in four youth feel 'stressed out', 'isolated,' and 'anxious
90 per cent feel less positive about their mental health and personal financial situation
Only 21 per cent strongly agree that they have someone to turn to if they need help
Young Canadians identifying as LGBTQ2S+ and having a disability are more likely to rate various aspects of their lives as 'poor' or 'terrible'
Money is also a prominent area of concern for Canadian youth, with only 25 per cent saying they feel positively about money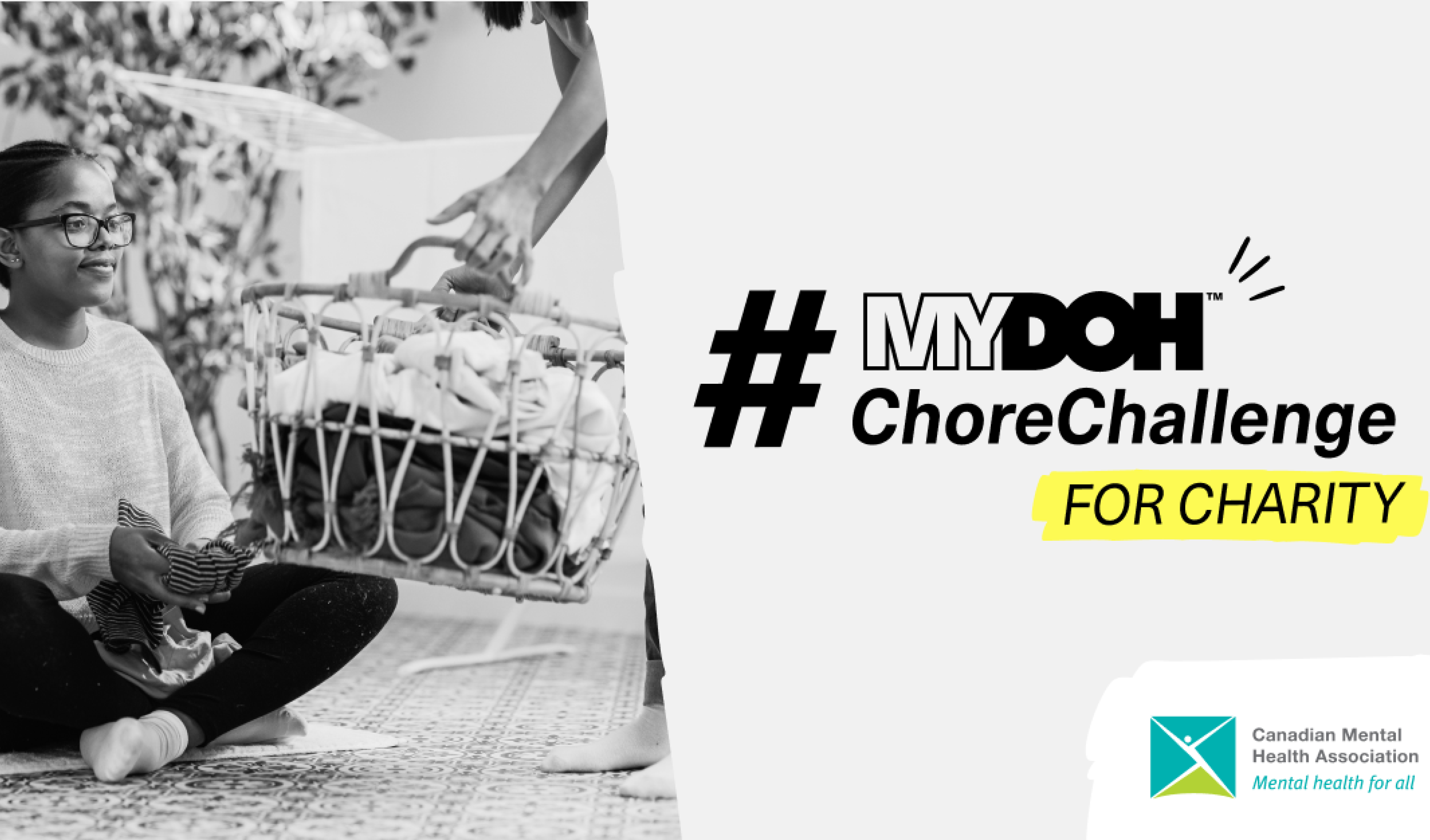 "We all have mental health and we all need to take care of it," says Margaret Eaton, National CEO of the Canadian Mental Health Association (CMHA). "Our finances, our career, and our social circles all play a role in our mental health. Mydoh provides a platform that encourages families to participate in activities that help support their mental health, and we thank and applaud them for their donation."
The habit of Giving – whether that is money, time, or actions – is a core pillar in financial literacy, and all are important values, and habits, that should be taught to kids from a young age. To highlight the importance and positive impacts of Giving on youth's mental health, Mydoh – a digital app with a Smart Cash Card that helps kids learn and practice money management – has developed a Giving series committed to investing in Canadian youth mental health and well-being.
"This is just the first part of Mydoh's investment in mental health, and the first of many giving initiatives that Mydoh will be rolling-out to encourage giving as an everyday practice," says, Angelique de Montbrun, Head of Marketing at Mydoh and mother of three. "We recognize finances and mental health are heavily tied, and we couldn't be happier to start our Giving series in collaboration with CMHA."
To show your commitment to investing in youth mental health:
Follow @mydohapp on Instagram
Post a picture or video of your kid(s) doing a chore with the #MydohChoreChallenge hashtag (make sure your account is public)
Nominate three (3) friends
For each participation entry, Mydoh will donate $1 to CMHA.
For more information and complete challenge details, please visit Mydoh.ca.