Events
Navigating Venture Debt – What Canadian Founders Should Be Thinking About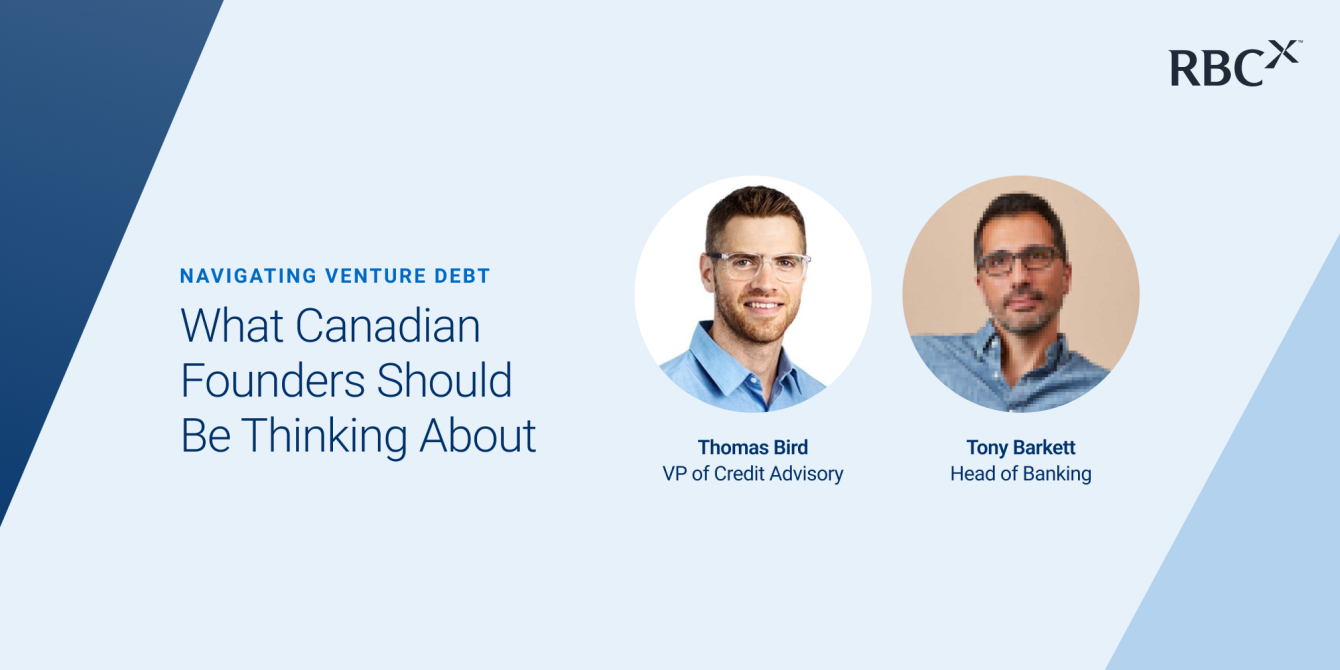 Discussion Participants
Tony Barkett
Head of Banking, RBCx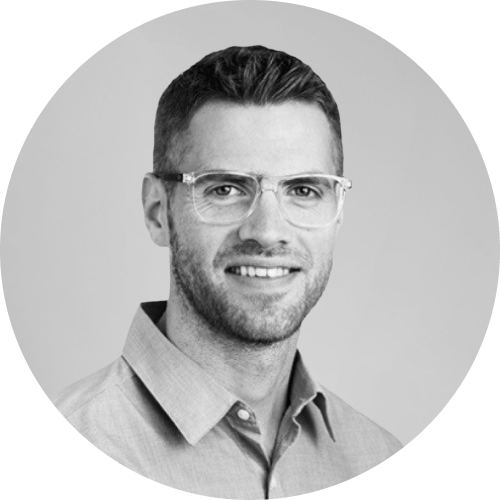 Thomas Bird
AVP of Credit Advisory, Banking, RBCx
Navigating Venture Debt – What Canadian Founders Should Be Thinking About
This Event concluded on:
March 16, 2023 - 1:30PM to 2:30PM ET
About this Event
​If you're a VC-backed company, it is likely that you've also raised some venture debt from a specialized bank. Despite widespread adoption and utilization of venture debt across Canada, many founders and startups still have questions – particularly in this difficult and uncharted financing market.
​In this session, we'll go through the basics of how to leverage this financial instrument – from its benefits, costs, covenants, and risks – to help you navigate and understand best practices. The session will be followed by a Q&A with our RBCx experts to answer your specific pain points.
​Join us on Thursday, March 16 at 1:30-2:30 p.m. EDT, where Tony Barkett, Head of Banking and Thomas Bird, VP, Credit Advisory will:
​Provide an overview of how to use venture debt
​What it means when you're the benefactor of venture debt
​What risks you're taking on when you use venture debt to grow your startup
​Tony and Thomas will answer audience questions at the end of the session, via submitted questions on Slido (details to be shared with confirmed attendees).
​You should join us if:
​You are planning to raise institutional funding in the next 18-24 months
​You are the Founder of a VC-backed company
​You operate an early stage startup within the Canadian market
​RBCx
​​RBCx powers bold ideas, founders, and technology companies. With 150+ years of institutional knowledge, we understand the entrepreneurial journey beyond the next quarter and use our deep expertise to help our clients succeed at every step of their journey.
​Tony Barkett, Head of Banking
​As Head of Banking at RBCx, Tony leads our full technology and innovation banking practice. He provides strategic oversight of product and market development and heads our national relationship management and credit advisory teams. Over the course of his 20+ year career, Tony has provided a variety of financing solutions to technology companies at every stage.
​Thomas Bird, VP, Credit Advisory
​As part of the Credit Advisory team at RBCx, Thomas administers venture debt and working capital facilities to leading Canadian technology companies. Thomas started with RBCx in November 2021 and manages a portfolio of clients ranging from Series A to late stage. Prior to RBCx, Thomas was at NBIF, where he spent four years in venture capital investing.
Navigating Venture Debt – What Canadian Founders Should Be Thinking About
This Event concluded on:
March 16, 2023 - 1:30PM to 2:30PM ET