How Smart Reno is Making Home Renovations Easier
Laurence Renaut is Smart Reno's fearless CEO, and no stranger to home renovations of her own. She spent some time with us talking about how her team is making home renovations easier, safer, and more cost-effective for both homeowners and contractors.
1. What can you tell us about Smart Reno? And your product offering?
A few years ago, when we moved back to Toronto, we decided to purchase a house. It was a dump and needed a full gut job. We had a two-year-old, two new jobs, and were living out of a furnished rental. The thought of doing a full reno was stressful, but we figured we could do it. The day when we signed the purchase agreement and the deal was done, was also the day I found out I was pregnant with our second child. All of a sudden, our stressful – but what we thought was manageable – project had an immovable deadline. We cut some corners and they ended up being expensive mistakes that did nothing to help alleviate the stress.
If you've ever done a renovation project, you can probably relate: it's a stressful experience. In fact, Canadians say that after buying a new property, the renovation purchase is the most stressful purchase that they make in their lives.
So, Smart Reno has a bold vision: to "take the stress out of the renovation journey". Today, we are tackling this by finding trusted contractors for your home renovation project. We also help homeowners estimate the cost of their renovation so that they can understand the financial commitments, and we advise them on how they can finance their renovation.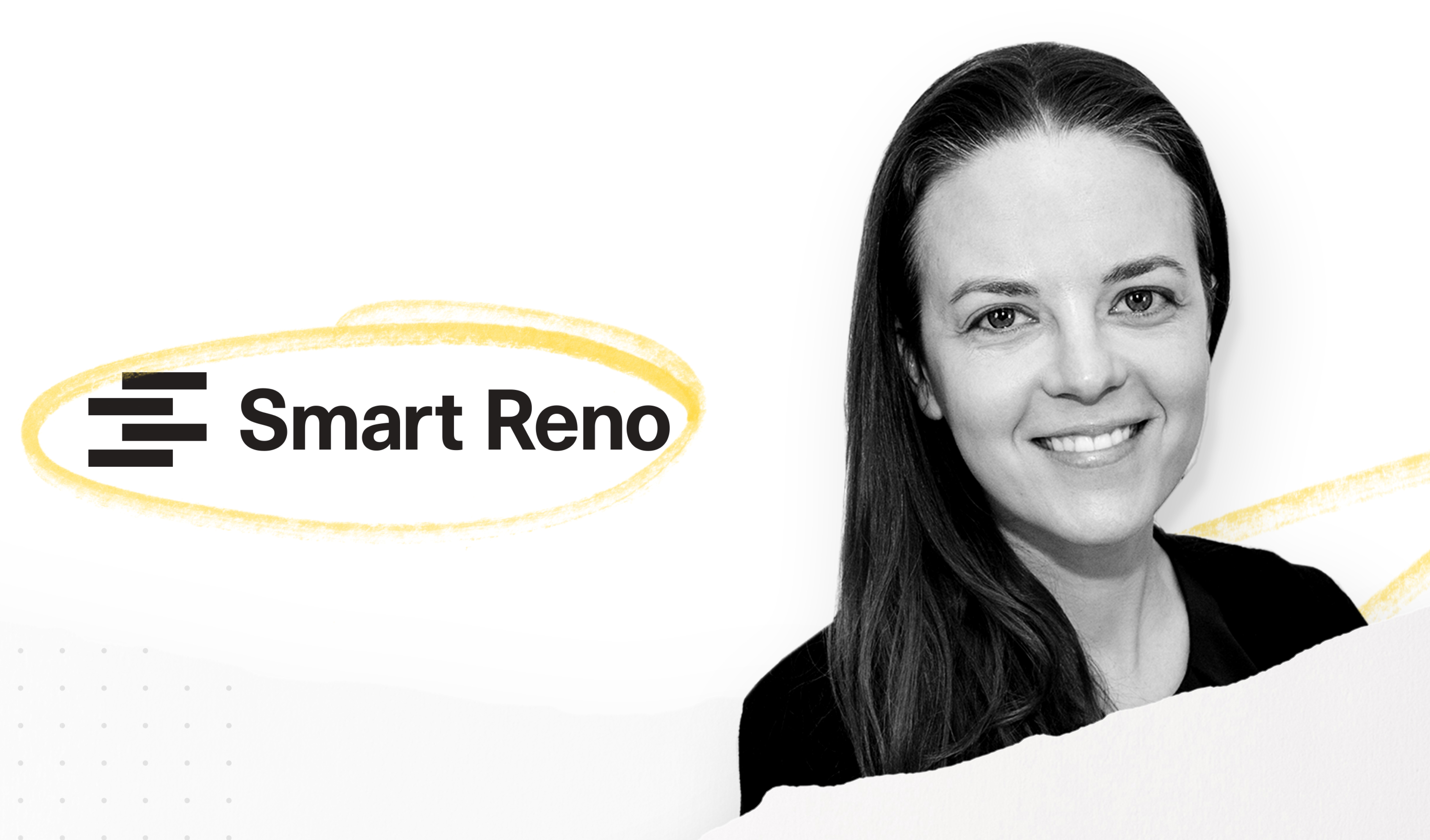 2. As a newer Ventures employee, what drew you to the company, and to Smart Reno specifically?
Having spent a lot of time in both small and large organizations, including running my own business, I can appreciate both sides. Ventures seemed to be a great mix of both: small organizations where I could make a big impact, backed by a well-known brand loved by millions of Canadians.
Smart Reno is solving a really interesting problem, which fascinates me: how do you get an industry that has been predominantly word-of-mouth to turn digital? How do you get a homeowner to trust that a digital platform will send someone fully qualified to your home?
A few industries have successfully solved this problem. I can still remember my mom telling me to never hop in a stranger's car, or enter a stranger's house, and here I am jumping in my Uber on my way to my Airbnb. I strongly believe Smart Reno can do this for the home renovation space.
3. Are there any industry trends that have really caught your eye recently?
First of all, there has been a big shift from home purchases to home improvements, and that's showing no signs of slowing down. With Canadian home prices sky high, and more and more flexible work arrangements, people are wanting to improve the place they spend so much time in. This creates lots of demand that used to be satisfied by word of mouth. But when the contractor their neighbour used is busy for the next 18 months, homeowners turn to us. On the contractor side, they are indeed busy but they in turn struggle to find good reliable tradespeople to work on their projects, something Smart Reno is keen to help solve for!
Finally, design has been top of mind: design apps, design services, Pinterest, Houzz, design-your-room virtual consults. We're moving from 'purchasing my dream home' to 'renovating my dream bathroom', and homeowners want to be able to picture what it will look like before they take the leap.
4. What will 2022 look like for you, Smart Reno, and the industry at large?
My belief is that 2022 will bring more of what we saw in 2021. Lots of demand for reno projects, and high spending in that category. We have a huge opportunity to make a difference for all those Canadians looking to start their renovations in 2022. We have found that projects that go smoothly have one common element: enough time and energy spent in the planning phase.
In 2022, our focus will be around 'homeowner readiness': ensuring that each homeowner has everything they need to start their project the right way (a good understanding of their vision, the right contractor, financing, a good contract, etc). To be able to satisfy a lot of these needs, we need the best contractors in our network, something the team is actively working on by negotiating partnership agreements, and improving our value proposition for our pros.
5. Give us your pitch for anyone thinking about joining Smart Reno or Ventures.
The way I think of joining Smart Reno right now, is joining Airbnb in early 2010. It was mostly used by your hipster friend looking to 'couch surf' their way through BC, but the business had gone through a couple of different iterations, and they were on the brink of making it big. By 2011 they were already in 89 countries. Who wouldn't want to be part of that?
If you are a homeowner looking to tackle a home reno, a contractor looking for qualified leads, or interested in joining the Smart Reno team, head over to the Smart Reno website today.